What is Odoo?
---
Odoo is an all-in-one business management software suite that provides a range of applications to help businesses automate and streamline their operations.
It offers modules for various business functions, including sales, purchasing, accounting, inventory management, manufacturing, project management, customer relationship management (CRM), e-commerce, and more.
Incredibly Complete - Amazingly Inexpensive!
Odoo has various hosting options and a simple pricing module giving you access to their huge array of modules. Odoo provides incredible value at a very low cost.

Key Features of Odoo
Modular Approach

Odoo allows you to select and install only the modules you need, making it highly customizable to suit your business requirements.

Integration

The different modules of Odoo seamlessly integrate with each other, enabling data sharing and providing a holistic view of your business processes.

User-Friendly Interface

Odoo features a user-friendly and intuitive interface that makes it easy for users to navigate and interact with the system.

Scalability

Whether you have a small business or an enterprise-level organization, Odoo can scale to accommodate your needs.

Customizable
We are able to build modules to modify and extend the Odoo functions to fit your business perfectly.
Browser Based
Odoo is a modern application running in your web browser. You can access Odoo from any computer, tablet, or mobile device.

Integrated E-Commerce
With fully integrated e-commerce, you can run multiple web stores and web sites online with ease.
Huge User Base
Odoo has over 7 MILLION users worldwide and growing! Odoo is growing incredibly fast in the US market.
Benefits of Odoo
Increased Efficiency

Odoo helps automate repetitive tasks, streamline processes, and centralize data, leading to improved operational efficiency.

Better Collaboration

With Odoo, teams can collaborate and share information easily, enhancing communication and productivity.

Enhanced Decision-Making

Access to real-time data and comprehensive reports empowers management to make informed decisions and gain insights into business performance.

Cost-Effective

By consolidating various business functions into a single system, Odoo reduces the need for multiple software licenses and simplifies IT infrastructure.

Flexibility

Odoo can be tailored to meet specific business requirements through customizations and extensions.

Access from Anywhere
If you're near a computer, tablet, or phone, you can use Odoo to keep your business running effectively.
Improved Communications
Odoo provides messages by email, text, and even snail mail to your customers, employees, and vendors. Odoo's tasks keep everyone efficient.
Widely Supported
Enjoy an active community with hundreds of partners. You'll benefit from busy on-line forums and conferences filled with knowledge and ideas!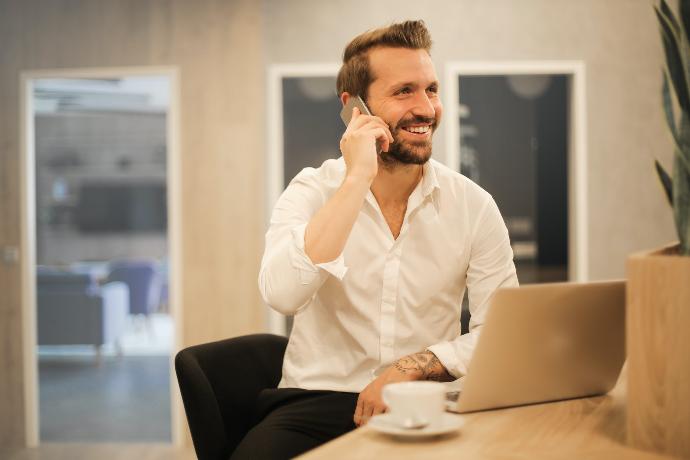 Get Started With Odoo
---
If you're interested in leveraging Odoo for your business, please contact us at (951)-928-1990 or click the "Contact Us" button below.
We'd be happy to discuss your business and see if Odoo is a fit for you.
There is no cost or obligation!
---